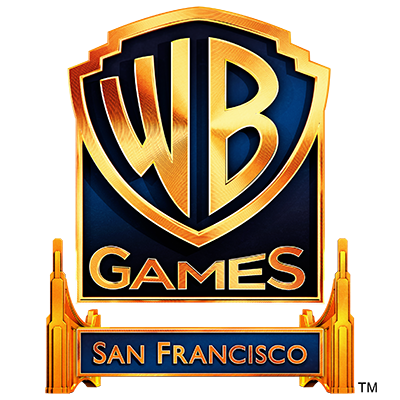 (CLICK HERE TO GO TO WB GAMES PAGE)
I spent around 2 years working for the User Analytics and Performance Marketing team at WB Games in SF. During my time there I created ads for some of the biggest games in the mobile industry and a couple AAA console games as well. In some the examples below I have done camera tracking, rotoscoping, and editing. I had the privilege to work with game assets and render some of the scenes in real-time environments and in-engine in Unity, as well as using the 3D assets for rendering in the traditional 3D platform Maya. I had the pleasure of leading new media explorations for marketing and built ads as custom lenses for Snap and FB for Game of Thrones Conquest as well as 360 ads for Facebook. This page contains only a few samples of work from some of the titles that I worked on.
Four Rooms
A motion graphics project I made for fun using After Effects based on cut scenes from one of my favorite films, Four Rooms.
BHS 2020 Annual Meeting Intro
I created this video from concept to completion for the Brown Harris Stevens 2020 NYC Annual Meeting.
BHS Content Studio Announcement
A video I created for internal announcement of the in-house brand studio that I manage at Brown Harris Stevens in NYC.
Better Planet PR
A promo video produced for and in cooperation with, Better Planet PR.
RiseSmart an HR company
I created this video from concept to completion under New Revolution Media in SF for RiseSmart, an HR company.
Children's Sleep Education
Video created for Albert Einstein College of Medicine, Sweet Dreamzzz, University of Michigan Medicine, and UCLA School of Management.
Delano Hotel Miami
As Art Director and Designer, this piece was created for Delano Hotel South Beach under Wide Awake Marketing Agency in Nevada.
Leilani Meng Actor / Model
Video Headshot. Shot around NYC just testing out some new gear.
Karina Bikmukhametova
Actor / Model
Video Headshot.
Shot around NYC just testing out some new gear.
In Her Structure
As a Producer, Videographer and Photographer for Embrace Fashion Magazine, I created a number of video and photography sets. This was my second production with Creative Director Tshombe Crumley.
Year of the Horse
One of many fashion films created with Embrace Fashion Magazine.
Sold Our Souls
Having fun with a few of my fashion editorials, I created this motion slide show to pass some time.
Technologic
Artist : Peaches
A music video
West Coast Leather
Promotional video for SF boutique, West Coast Leather.
Jack to the Future
A video I made to make some friends over at Jack Morton agency in San Francisco.